Advisory Roles
To understand the impact the built environment has on communities, locale and social culture, A SPACE firmly believes that giving back locally and investing in small businesses improves societies exponentially. Highly respected in the Bay Area for her personal and professional commitment to and support of distinctive manufacturing and craft, Alicia serves as an advisor on lifestyle brands and numerous boards of like-minded organizations.
Reinventing identities and wardrobes.
A SPACE serves as an Advisor to Gloria. Gloria is a clothing technology company that's reinventing personal styling by helping clients get more out of the clothes they already own. By giving you the power of your actual wardrobe on your mobile device, along with the expertise of a personal stylist you know and trust in the offline world, Gloria plays a large role in you dressing, feeling and ultimately being your best all the time. Unlike the way you've owned and worn clothes in the past, Gloria's technology lets you see your whole wardrobe, make smarter shopping decisions and get more out of what you already have. And all the whole, always have access to a personal stylist who's just a message away.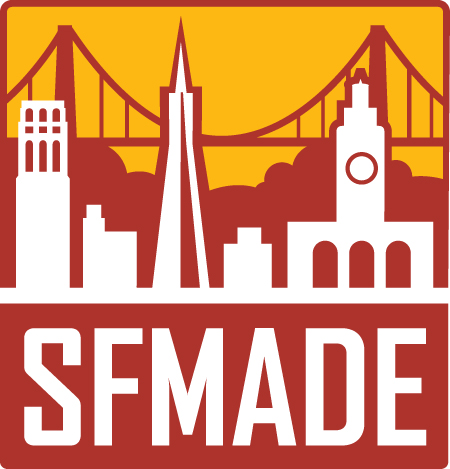 Empowering Manufacturers. Creating Jobs. Transforming our City.
Alicia Esterkamp Allbin serves on the Board of Directors for SFMade and has done so since the organization's inception. SFMade's mission is to build and support a vibrant manufacturing sector in San Francisco, that sustains companies producing locally-made products, encourages entrepreneurship and innovation, and creates employment opportunities for a diverse local workforce. SFMade engages directly with entrepreneurs and growing small companies, all of whom are headquartered in and manufacture within San Francisco, offering industry-specific education, networking opportunities, and connecting these companies to powerful local resources. SFMade seeks to develop and share a model for manufacturing incubation that other major US cities can use to catalyze their own local manufacturing sectors.
Securing the future of manufacturing, one building at a time.
Alicia Esterkamp Allbin serves on the Board of Directors for PlaceMade and has done so since the organization's inception. PlaceMade is San Francisco's first and only non-profit affordable industrial real estate developer. Founded in 2013 in partnership with the City of San Francisco by sister non-profit SFMade, PlaceMade collaborates with the public and private sectors to design, build, renovate, and rent modern, affordable industrial space for manufacturers and other related industrial users in the City.
Preserving and enhancing San Francisco's unique architectureal and cultural heritage.
Alicia Esterkamp Allbin serves on the Board of Directors for SF Heritage. Since 1971, San Francisco Heritage has been leading the civic discussion about the compatibility of rapid change with protecting our past. Heritage's mission is to preserve and enhance San Francisco's unique architectural and cultural identity. This includes advocacy for historic resources, education programs, and tours and rental of the 1886 Haas-Lilienthal House.
Champions of smart growth.
Alicia Esterkamp Allbin serves on the Board of Directors for the Greenbelt Alliance. Greenbelt advocates for, provides expertise on, and builds support behind public policy and planning that supports open space conservation and smart growth. Greenbelt defends the Bay Area's natural and agricultural landscape from development—from the natural lands that shelter wildlife and provides fresh water to the farms and ranches that give us local food. And Greenbelt shapes the rules that make great cities, towns, and neighborhoods—healthy places where people can walk and bike, communities with businesses, parks, shops, transportation options, and homes that are affordable. Together these amazing places drive the Bay Area's economic vitality and quality of life.